The Taralli
The Classic Tarallo of the Sannio, dry and crispy, formed in a circular braid. Perfect as a midday snack, or after dinner. The ideal accompaniment when meeting up with friends for a traditional "Taralli with wine", paired with mineral water, or with a dessert wine.
A Nzerta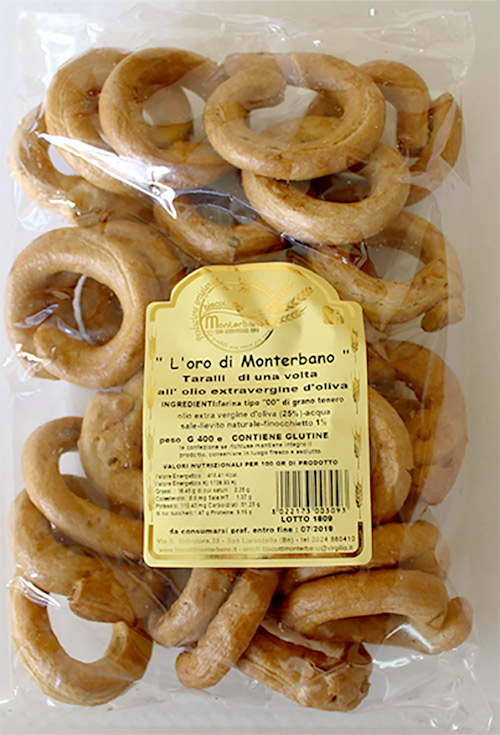 Classic taralli

With extra virgin olive oil
Basic (without olive oil)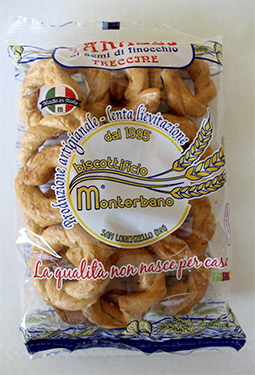 Woven taralli

with fennel
with pepper
with chili pepper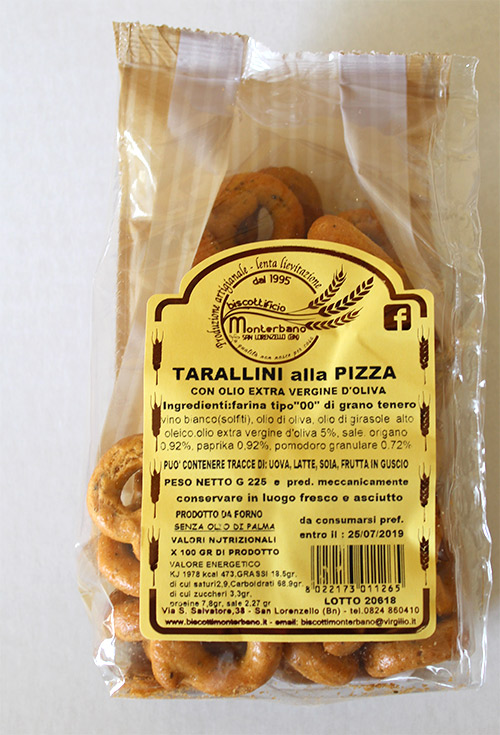 Tarallini

pizza flavoured
with bacon
with chili pepper
potato and rosemary flavoured
classic
The Freselle
This type of biscuit has been handed down by generations, and still used in the typical cuisine of the Campania Region. Its fragrance and particular flavor is both savory and lightly sweetened, and perfectly enjoyed as a breakfast or a snack. Thanks to its low caloric content, it can be a perfect alternative to bread when following one of a variety of diets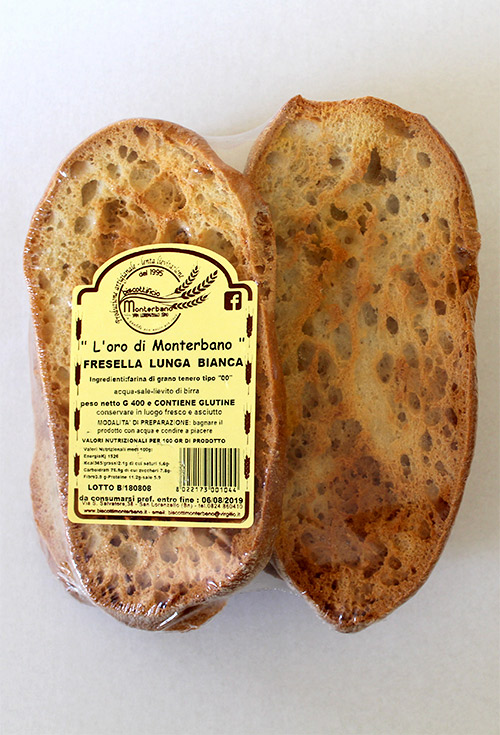 Long freselle

with wholemeal
with white flour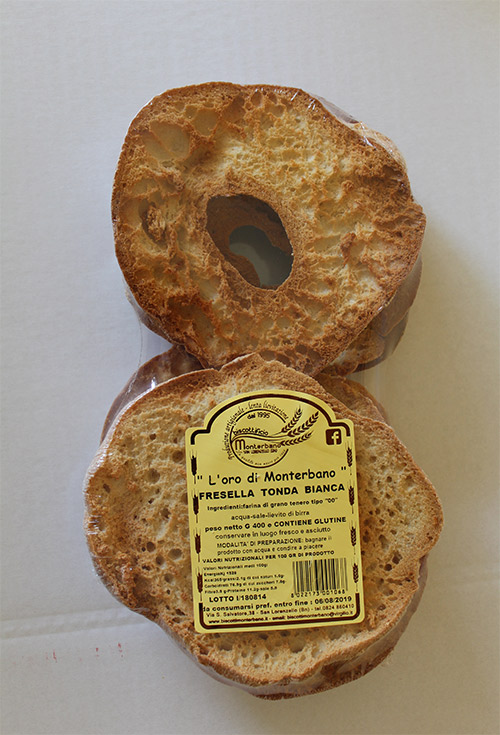 Round freselle

with wholemeal
with white flour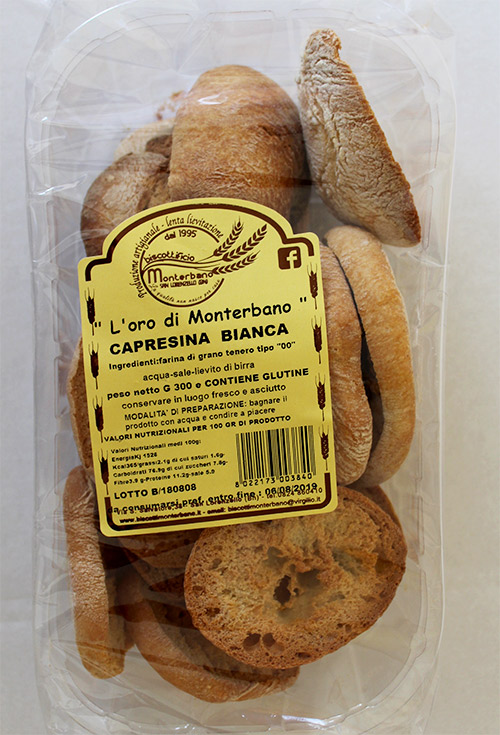 Capresine

with wholemeal
with white flour
CIAMBELLINE AND GLASSATI
Taralli in the shape of a donut and very brittle, with its ingredients: olive oil, wine, and anise seeds, they give it a sweet and sour taste, which can be utilized as a dessert for any occasion. Classic biscotti covered with a sweet sugar glaze with the aroma of anise and lemon.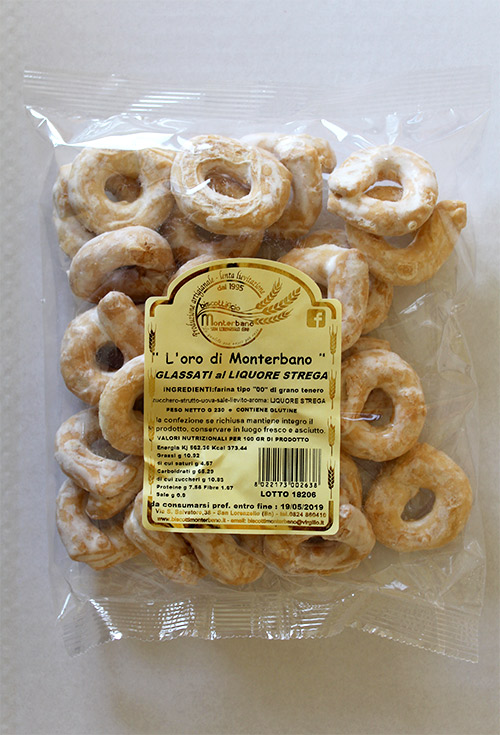 Glassati

lemon flavoured
anise flavoured
Strega flavoured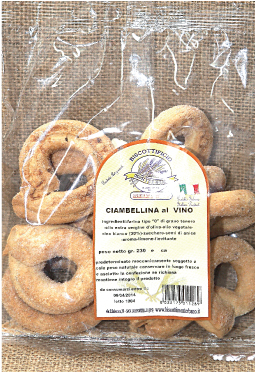 Ciambelline

with red wine
with white wine